What is the reason why sunflower oil need dewaxing?
The wax content of crude sunflower oil is about 0.06-0.1%, whose exist will have bad effect on sunflower oil taste and transparency. Especially when cooking, high wax content sunflower oil produces smoke and strong smell. And it will appear cloudy at room temperature, but after dewaxing, the sunflower oil can remain clear after 24h of storage at 0˚C. So sunflower oil need dewaxing.
The engineers of Henan Doing Company recommend using the way of refining first and dewaxing last. So after refining, the refined sunflower oil are pumped into sunflower oil dewaxing workshop.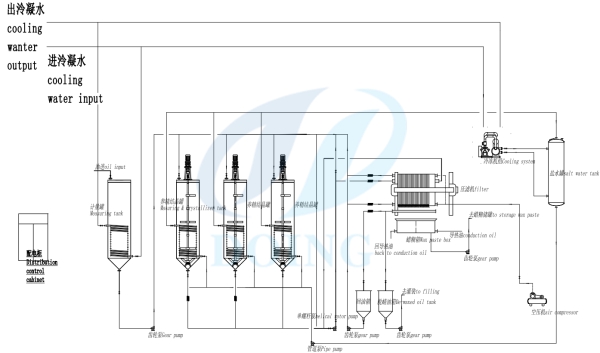 Sunflower oil dewaxing process flow chart(Click here for larger view)
Sunflower oil dewaxing process:
Refined sunflower oil - heating - cooling - crystallizing - filtering - product sunflower oil
Main machine for sunflower oil dewaxing workshop:
1. Cooling system
2. Heat exchanger
3. Crystallization tanks
4. Filter machine
The detailed introduction of sunflower oil dewaxing process:
1. Heat refined sunflower oil to 55˚C, which is the process of breaking the crystal.
2. Cool the sunflower oil slowly to 7–8˚C. In cooling process, use cooling water to exchange the heat, and the new crystal will come into being gradually. The crystallization process will sustain for 12-24h.
3. Filter the sunflower oil by filter machine to separate the wax from sunflower oil.
The clarity and brightness of dewaxed sunflower oil are much better. Our customers usually buy the sunflower oil refinery plant and sunflower oil dewaxing plant together. Thus customers can get high quality sunflower oil. Any question about sunflower oil refining and dewaxing, Henan Doing Company can give you professional suggestion. Welcome to contact us!
Leave a message
If you wanna to get more details about What is the reason why sunflower oil need dewaxing?, you can send E-mail to market@doingoilmachine.com . Or you can consult our professional engineers and specialized sales team by leaving a message in below form. We will contact you ASAP. You also can visit our factory in Henan, China.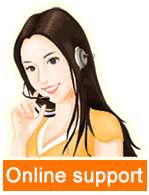 Leave a message

Tel/Whatsapp:008613526627860