Groundnut/ Peanut oil refinery plant
未知
Peanut oil refinery plant is a set of machines, with which we can get standard edible peanut oil. In the production process of peanut oil refinery plant, we utilize the physical methods and chemical processes according to the different usage and requirements to get rid of the harmful impurities and needless substance in the crude peanut oil.
Different capacities of the peanut oil refinery plant:
In general, there're 3 types of peanut oil refinery plant, batch type, semi-continuous and full-continuous.
1-2-3-5-10TPD batch type peanut oil refinery plant
10-15-20-25-30-50TPD semi-continuous peanut oil refinery plant
50-80-100-150-300-600-2000TPD full-continuous peanut oil refinery plant

Different capacity peanut oil refinery machine
Work flow for peanut oil refinery plant:

Peanut oil refining process
1>Degumming:Degumming removes gums as preparation for subsequent refining processes.
2>Deacidification:Deacidification removes FFA (free fatty acid) in crude oil.
3>Decolorization: Decolorization removes pigments in crude oil by adding white clay, which can improve the oil quality.
4>Deodorization : Deodorization removes odor in crude oil, which can improve the flavor, stability, color and quality of the oil.
Peanut oil refining process detailed description:
(1)Pump crude peanut oil into refining tank and heat with conduction oil, and the temperature will reach about 70°C-80°C after one hour. Add acid or alkali to separate according to the acid value. After one hour's processing and 4-6 hours deposit, then convey soap stock to storage tank.
(2) Pump refined peanut oil into decolorizing tank. When it is up to 90-110 °c after one hour's heating, add clay into tank for 20 minutes processing. Then clay and oil are separate by filter.
(3)Put discolored oil into deodorization tank with vacuum pump. Heat andprocess with steam for odor removal. After filtering, you will get final oil product.
Features of peanut oil refinery plant:
1. High oil yeild & low waste
2. Stable performance
3. Unique design for each customer
4. Newest technology and automatic
As a professional peanut oil refinery plant manufacturer who is devoted to studying peanut oil refining process, we can provide professional technical support and manufacture first rate oil machines for customers from all over the world. And our peanut oil refinery plant capacity can be customized. The complete peanut oil refinery plant can work independently or together with the whole peanut oil production line. If you need machines for producing peanut oil, welcome to inquiry and visit!
Leave a message
If you wanna to get more details about Groundnut/ Peanut oil refinery plant , you can send E-mail to market@doingoilmachine.com . Or you can consult our professional engineers and specialized sales team by leaving a message in below form. We will contact you ASAP. You also can visit our factory in Henan, China.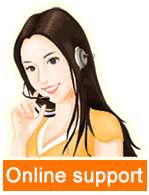 Leave a message

Tel/Whatsapp:008613526627860