Why crude edible oil should be refined?
Many people know that crude edible oil need to be refined, but why? The most important reason is that the cude edible oil can not fullfil the standard of nation. Whether you got the crude edible oil from edible oil pressing plant or from edible oil solvent extraction plant, there are many impurities and unhealthy substances in it. Crude edible oil can only sold to other edible oil refinery plant, because it is forbidden to sell on market.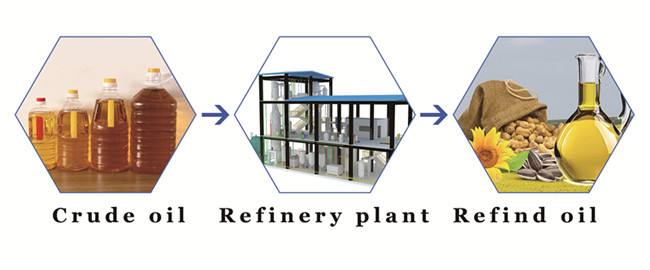 Crude edible oil need refining in edible oil refinery plant
On the contrary, refined edible oil has a lot of advantages, such as more healthy, with longer storage time and with larger sale market. If you want to make your edible oil production business further development, you had better set up the edible oil refinery plant together.
What will be removed from crude edible oil in edible oil refining process? Actually, edible oil refining is not to remove all the substances in crude edible oil, but remove the unhealthy substances and retain or extract useful substances, preserving biological property of edible oil simultaneously. So after refining, the edible oil is more conducive to the human body to absorb nutrients.

Clear and transparent refined edible oil
Besides, if the crude edible oil storages for a long time, there will be sediment in the bottom and may be metamorphic. After refining, edible oil can not be oxidated, no precipitation, and clear and transparent. What's more, refined edible oil can be sold with higher price in supermarket, so you can get more profits.
By contrast, we can see why the crude edible should be refined. If you still have problem or want to know more professional information about edible oil refining process, please contact Henan Doing Company. Our engineers will help you.
Leave a message
If you wanna to get more details about Why crude edible oil should be refined?, you can send E-mail to market@doingoilmachine.com . Or you can consult our professional engineers and specialized sales team by leaving a message in below form. We will contact you ASAP. You also can visit our factory in Henan, China.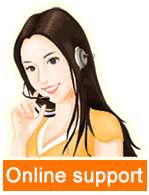 Leave a message

Tel/Whatsapp:008613526627860