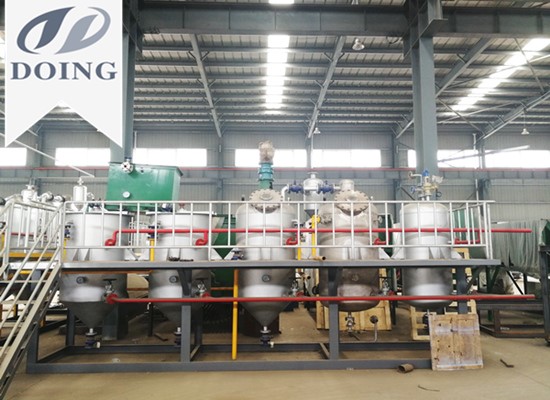 Considering for a month, our Mali customer finally came to Henan to visit our factory for 5 tpd cottonseed oil refinery ...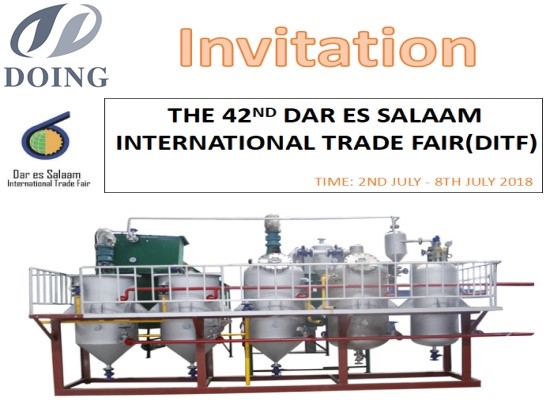 The 42nd Dar Es Salaam International Trade Fair (DITF) will be held from 2nd to 8th July, 2018 in Tanzania. Our Company,...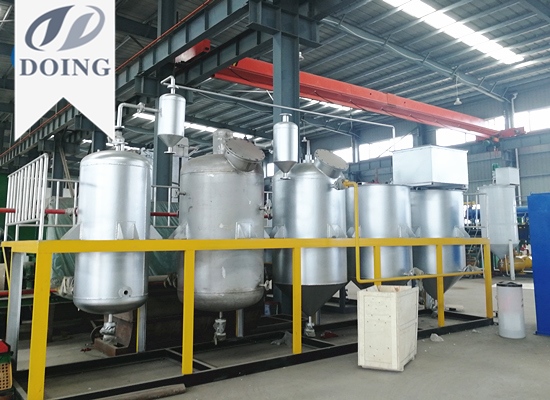 During Dragon Boat Festival, our customer from Indonesia came to Zhengzhou for visiting palm oil refinery machine with 1...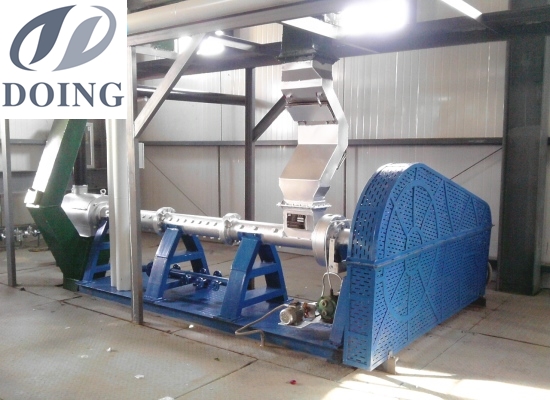 Our Kazakhstan customer's soybean extrusion machine was packed in Doing Factory. This soybean extrusion machine is also ...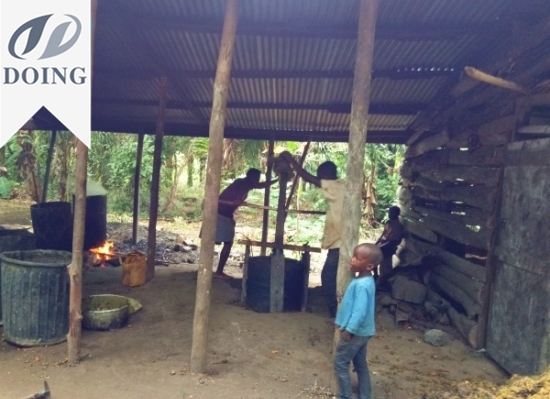 They visited a 20tpd palm oil processing plant built by a Malaysian man in Uganda.The overall layout of this palm oil pr...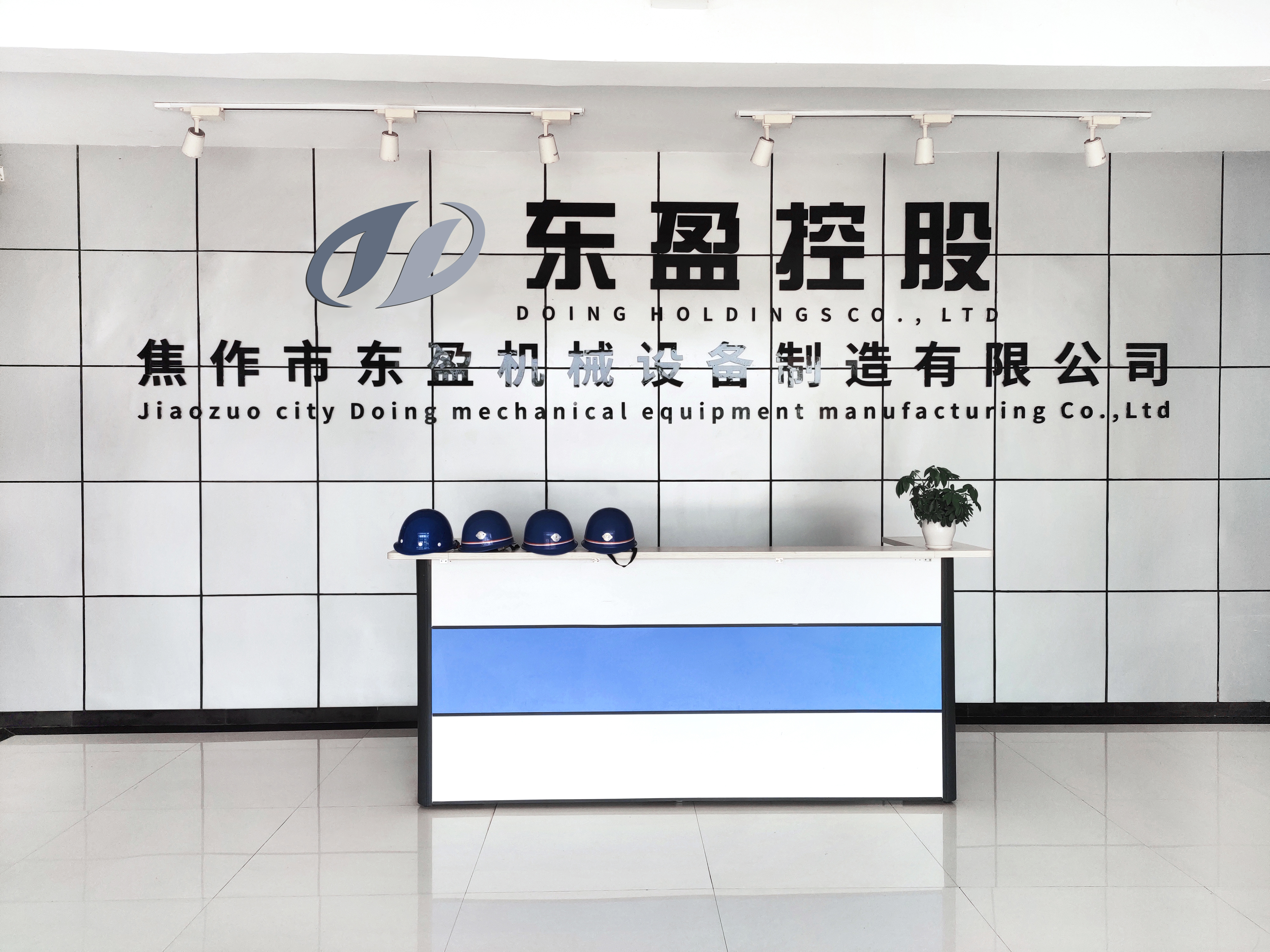 Nigeria International Agro Chemical and Agro Equipments Expo, West Africa, is the most important agricultural trade show...
Henan Doing Company's 5TPD palm oil refinery plant is installing in Indonesia.Our customer has a palm oil processing pla...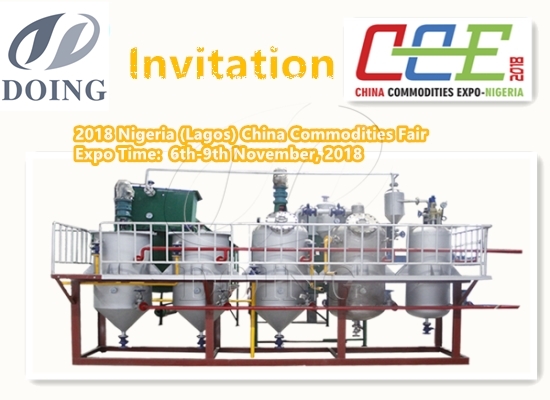 2018 Nigeria (Lagos) China Commodities Fair, which promotes Chinese products at the Lagos International Trade Fair in th...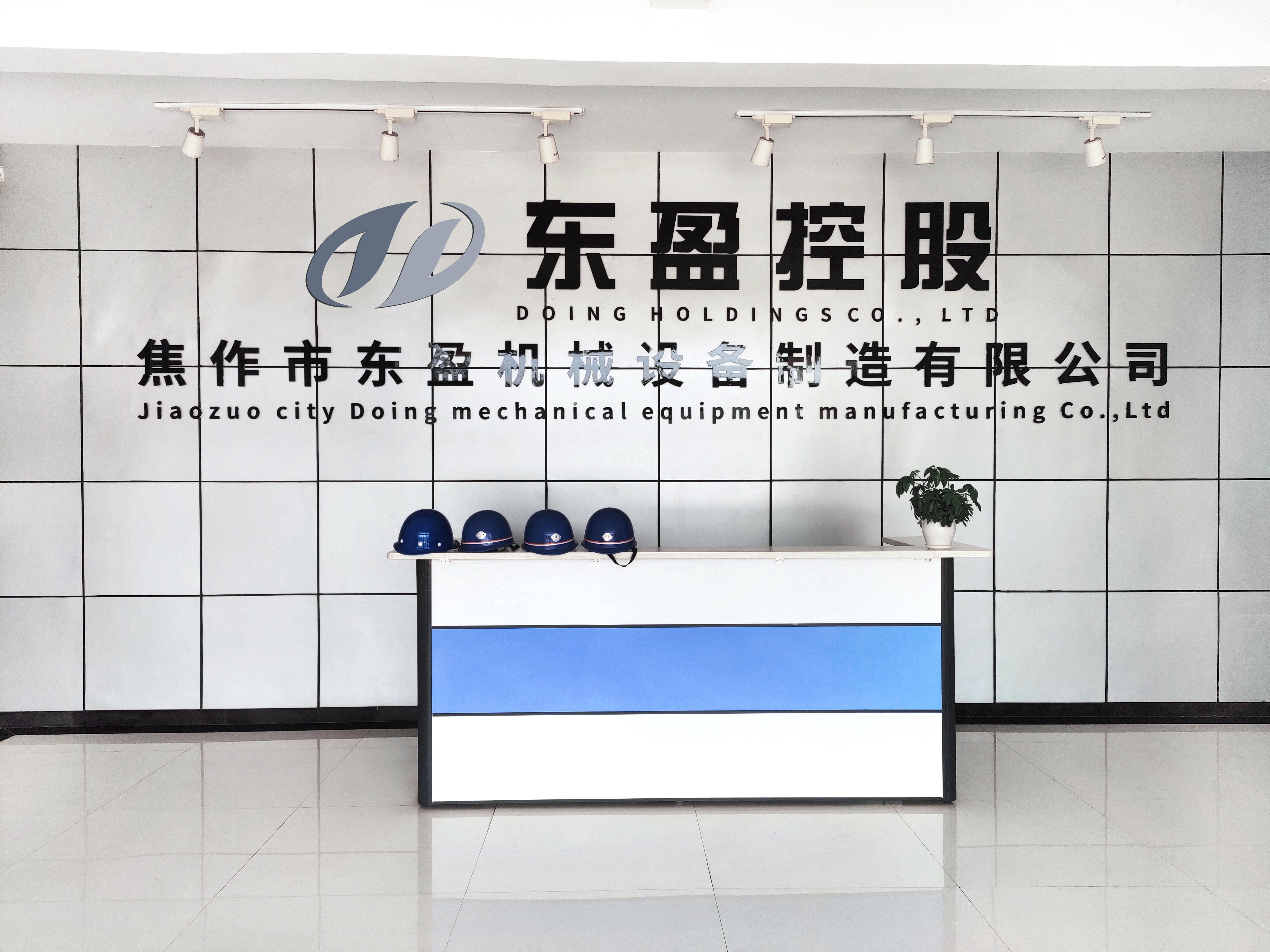 The 8th IDMA, short for the 8th International Food Processing EXPO, will hold in Turkey in March 2019. As a professional...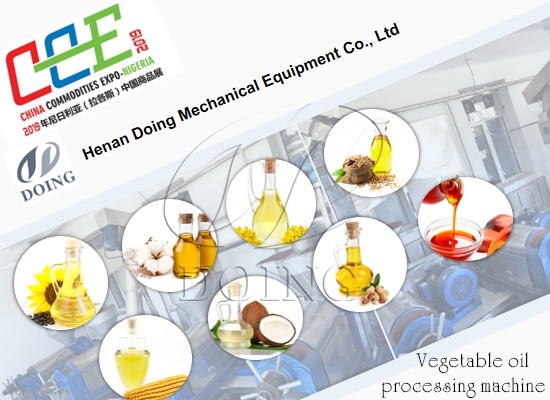 The annual China Commodities Expo-Nigeria will be started again on 6th Nov. 2019. It is held at TBS, Onikan Lagos. Henan...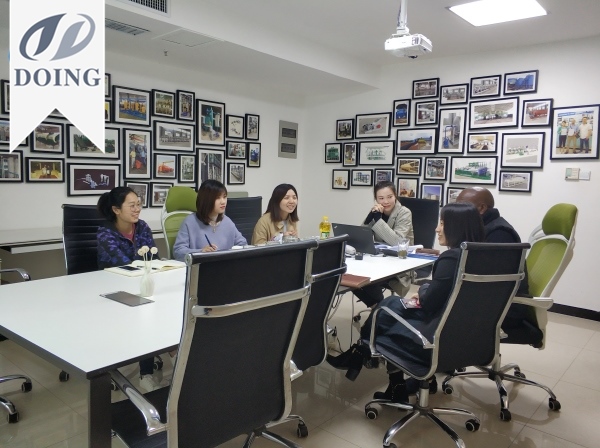 The equipment for Pakistan customer's 60tpd edible oil refinery plant project have been finished the production on 24th,...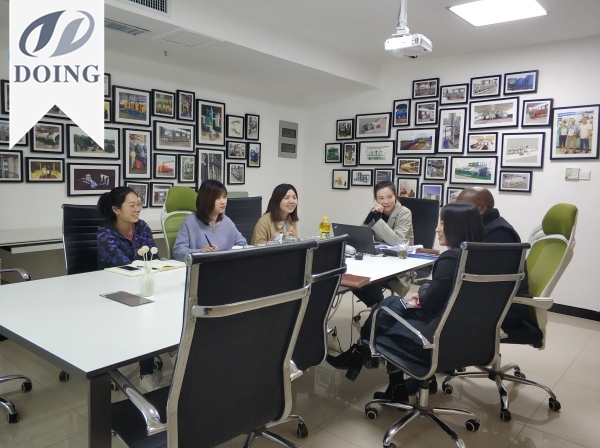 On the morning of April 15th, our Ethiopian customer finally came to Doing Company. The purpose of his coming is to know...