DOING welcomes Ethiopian customers to visit and purchase palm oil refining machine
On December 12, 2022, our Ethiopian customers and middlemen came to DOING company to visit. He wants to buy 5tpd crude palm oil refining machine and laboratory equipment for their company's palm oil refining project.
In the morning, they first came to visit our company. In the meeting room, the Ethiopian customer discussed the specific details of the palm oil refining process and palm oil refining machine with our sales and engineers. After the meeting, the customer expressed his recognition of DOING's strength and professionalism, and proposed to visit DOING's factory.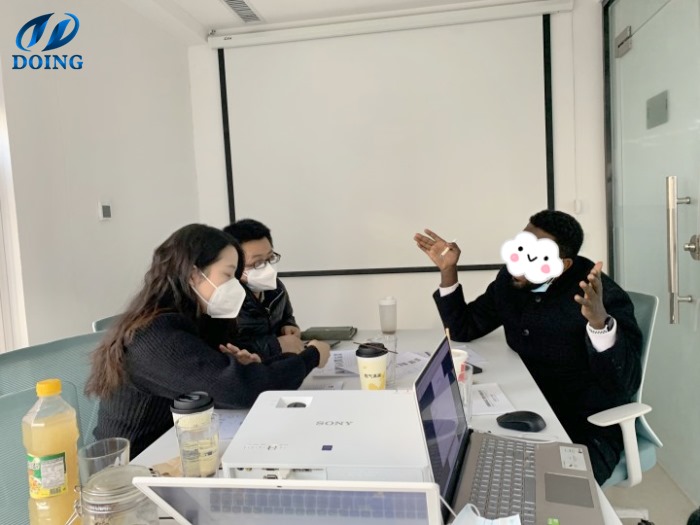 Photos of the meeting room
Then they went to DOING factory to visit the production site. In addition to palm oil refining machines, our Ethiopian customers are also very interested in other equipment, and they are very excited to talk about the local market with the sales staff, saying that they will introduce more customers to DOING.(Recommend reading: Palm oil refinery plant)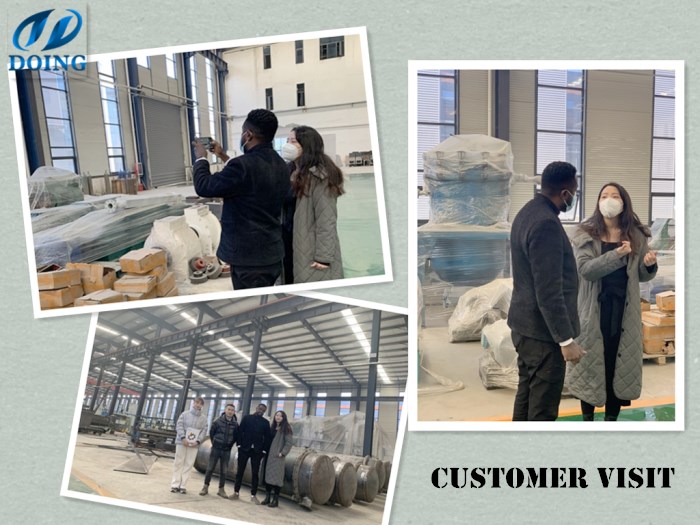 See the photos of the factory
It is worth mentioning that the Ethiopian customer also wanted to customize a batch of oil storage tanks, but because of the busy schedule, after visiting the DOING factory, he caught up with the 5:30 high-speed train.
The Ethiopian customer confirmed the final demand with the boss online, and expressed the hope to reach a cooperation with Dongying as soon as possible. DOING will provide the best service for our Ethiopian customers.
Leave a message
If you wanna to get more details about DOING welcomes Ethiopian customers to visit and purchase palm oil refining machine, you can send E-mail to market@doingoilmachine.com . Or you can consult our professional engineers and specialized sales team by leaving a message in below form. We will contact you ASAP. You also can visit our factory in Henan, China.