We have a capacity to deal with 120 tons of waste cooking oil every day. we spend between 4,100 and 4,300 yuan to buy one ton of waste cooking oil, and another 2,000 yuan to deal with it,But we sell the bio-diesel nearly the same as the cost

Brazil's government said Thursday it is seeking Chinese help to finish work on two oil refineries, a sign of strengthening ties between the emerging powers as well as financial troubles at state-run oil giant.
Rice bran oil extraction the method of solvent extraction to extract production of rice bran oil by rice bran oil extracion machine.In the processing of paddy into polished rice, it need to remove the shell and accounted about 10% total weight of...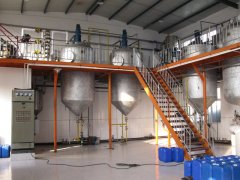 Soybean oil refining for crude soybean oil, you can get refined soybean oil by soybean oil refining process. Soybean is the main oil seeds of the world, how get the soybean oil. We have two method for extraction of soybean oil, one is pressing...

The production of biodiesel is just not as complex because it may sound. This technology has become employed on farms around the globe for many generations, but is only now gaining recognition within the mainstream. With all the appropriate ...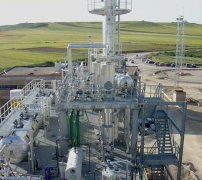 Biodiesel could in future ease so-called ethanol "blend wall" concerns facing the U.S. transportation fuel industry, whose capacity to blend corn ethanol in gasoline is nearing its physical limit.   

Ministry of Health and Welfare of Taiwan announced that 236 units cooking oil which were marked pure cooking oil had been examined totally, and there were 50 units unqualified oil, 2080 tons in total. Most of them will be destroyed to make biodiesel.