How to get rid of odors in cooking oil refining process?
In cooking oil refining process, there is a special process that is used to get rid of odors in crude oil, which is deodorization process. The deodorization is using high temperature steam to take the odors off. In the deodorization process, it will also use the vacuum system.
How does the high temperature steam remove the odors? Please look at a short 3D video to learn about the process.
This 3D video shows the deodorization process in small scale batch type cooking oil refining plant. At first, the vacuum system starts to vacuum the deodorization tank. The aim is to prevent oil from oxidizing at high temperatures. And then the high temperature steam is passed into the deodorization tank, and then take the odors off.
However, in medium and large scale cooking oil refining plant, it uses the deodorization tower to remove odors and free fatty acid at same time.
As the video shows, the deodorization tower is divided into two parts. The upper is used to remove FFA, and the below is to remove odors. All the works are automatically finished, high efficiency and low oil loss.
Generally, a complete cooking oil refining line includes four processes, degumming, deacidification, decolorization and deodorization. If the cooking oil refining process designed by engineers does not contain the deodorization process, it is unqualified. So, if you want to buy the cooking oil refining machines, you must read the quotation, process design and equipment list carefully, then make the right choice.
Also, welcome you to contact us -- Henan Doing Company! We are professional cooking oil refining machine manufacturer in China, has more than 7 yeas experiences in equipment export and installation. And our good after-sale service has obtained the customers' praise a lot, which can make you not worry the after-sales problems any more.
Leave a message
If you wanna to get more details about How to get rid of odors in cooking oil refining process?, you can send E-mail to market@doingoilmachine.com . Or you can consult our professional engineers and specialized sales team by leaving a message in below form. We will contact you ASAP. You also can visit our factory in Henan, China.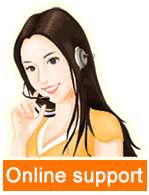 Leave a message

Tel/Whatsapp:008613526627860