Common technical questions in edible oil refinery plant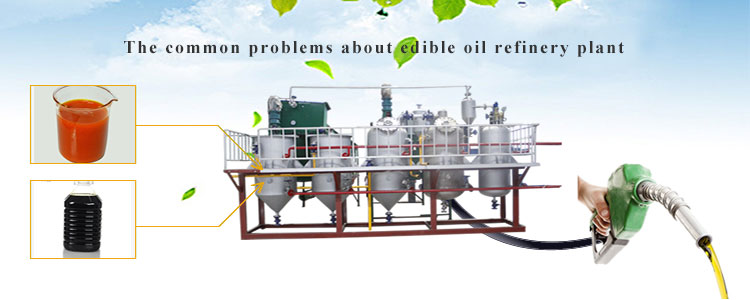 What is edible oil refining?
Crude oil extracted from oil pressing machine or solvent extraction plant inevitably contains impurities. To make the standard edible oil, the impurities must be taken out; such a process is called "Refining"
Why crude edible oil should be refined with oil refining machine?
Oil refinery refers to a series of refining processes that can remove FFA, gums, waxes, phospholipids and free fatty acid (F. F.A.), pigment, off-flavor and other impurities in the oil. Edible oil refinery is necessary for vegetable oils & fats or animal oils & fats so they can be used for cooking and frying foods.


How many ways to refine the crude edible oil?
Oil refining methods include mechanical, chemical, physical and chemical method. After the impurities contained in the crude oil according to the nature and purpose of refining oil and taking into account technical and economic indicators, using different methods and processes.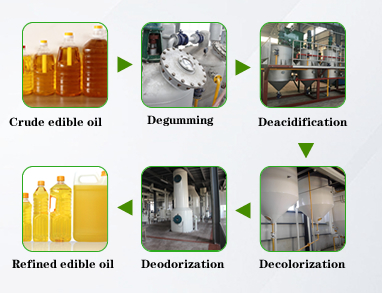 What is edible oil refinery process?
Usually oil refining process includes degumming,deacidifaction,decolorization and deodorization. Some special crude edible oil need dewaxing or fractionation like crude sunflower oil,crude cottonseed oil,crude corn germ oil,and crude palm oil.
Crude edible
oil→Degumming→Deacidification→Decolorization→Deodorization→(Winterization/Fractionation)→Standard oil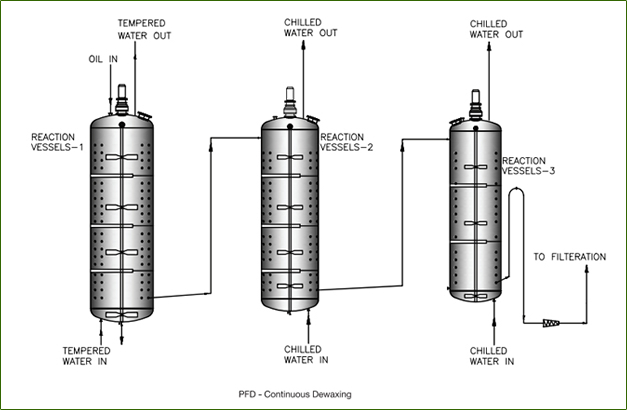 What is the reason of sunflower oil dewaxing?
Sunflower oil is different with other vegetable oil, for sunflower oil contains too much wax. Normally crude sunflower oil wax contains about 0.06-0.1%, The exist of wax will make bad effect on sunflower oil taste and transparency,especially when cooking, this sunflower oil will have smoke and strong smell, so wax must be removed after sunflower oil refining process.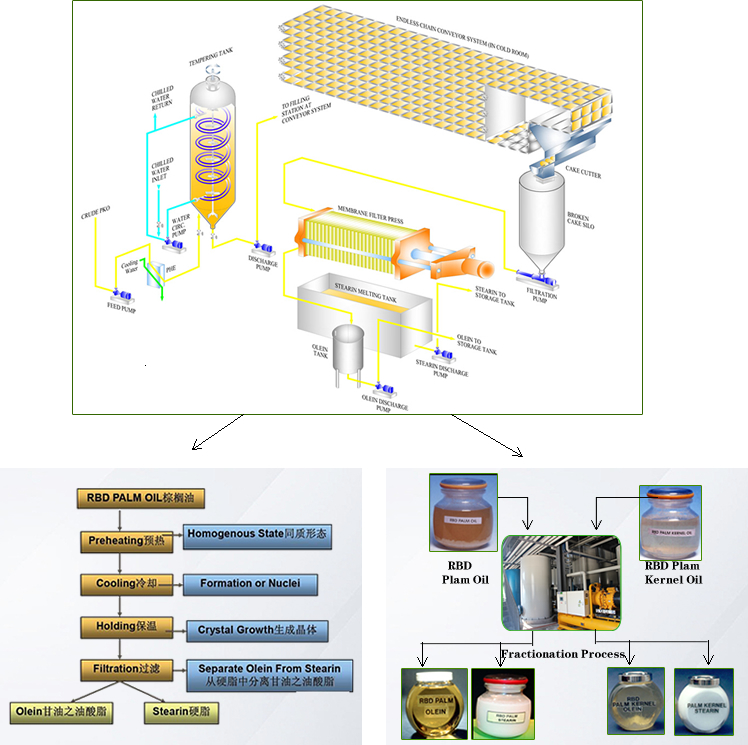 What is the reason of palm oil fractionation?
Palm oil fractionation uses mechanical separation of liquid oil from solid fractions of certain oil and fats. It can greatly maximize the value of products.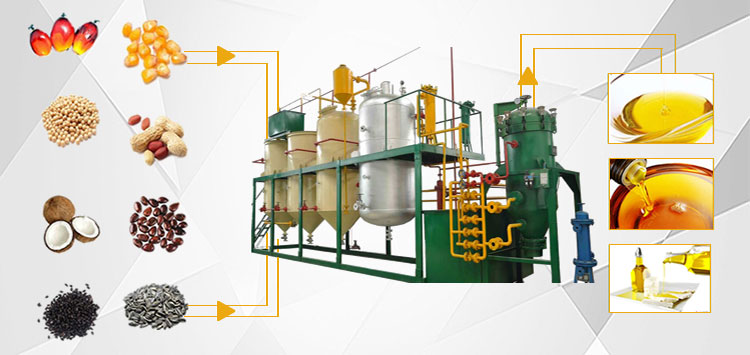 What are the applications of edible oil refinery plant?
After oil press machine or oil extraction machine, all the crude oil will be send to cooking oil refinery workshop. Cooking oil refinery plant can be widely used for soybean oil refining, peanut oil refining, rapeseed oil refining ,cottonseed oil refining, corn germ oil refining, sunflower oil refining and palm oil refining etc.

What aspects does influence edible oil refinery plant cost ?
For most of customers, machine cost or price is one of most concerned aspect.
But do you know what aspect does incluence edible oil refinery plant cost?
Capacity Processing technology Machine quality Machine material Other factorss
Leave a message about Tech