5-10TPD palm oil fractionation plant working process 3D video
This 3D video shows the whole palm oil fractionation plant and palm oil fractionation process step by step.
Main machines in palm oil fractionation plant:
1. One measuring tank: It is used to measure the amount of palm oil and preheat the palm oil to a certain temperature and then pump the oil into the heating tank.
2. Two heating tank: Heat palm oil to break the crystals, whose purpose is to make crystallization more evenly.
3. Refrigerating machine, Chilled water tank & Chilled water pump: Reduce the temperature of the water, which is used to cool the palm oil, and then slowly precipitate the crystal.
4. Filtering machine: Crystallized RBD palm oil is conveyed to filter. Olein(liquid fat) will flow out to soft fat tank, and stearin will be unloading from the plates.
Palm oil fractionation process:
In palm oil fractionation process, first heat palm oil to break the crystals. Then control cooling of the oil, thereby inducing a partial, or 'fractional', crystallization. At last, the remaining liquid (olein) is separated from the solid fraction (stearin) by means of a filtration or centrifugation.
This is small scale palm oil fractionation plant. Besides, Doing Company also can provide large scale palm oil refinery and fractionation plant manufacturing and installation service. (Related project case: 100tpd palm oil refinery and fractionation plant in Kenya)
Leave a message about 5-10TPD palm oil fractionation plant working process 3D video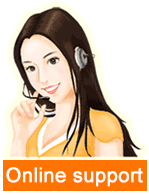 Leave a message

Tel/Whatsapp:0086 135 2662 7860