Zambian customer came to visit Doing Factory for soybean oil refining machine
Today, Henan Doing Company received a customer from Zambia. He came here to inspect small scale soybean oil refinery plant project.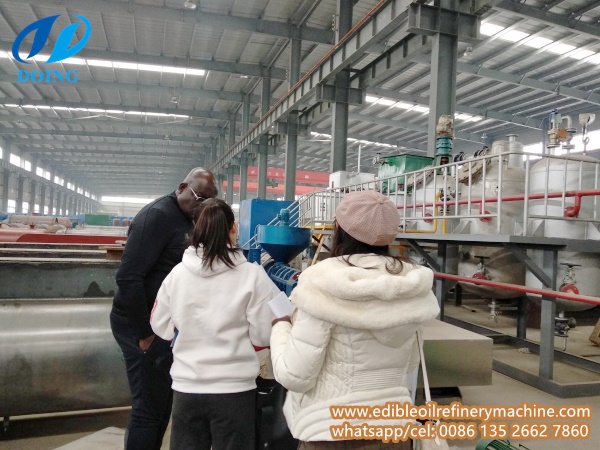 Zambian customer is listening to our sales manager's introduction
During the visit to the factory, he listened to the introduction of the sales manager and raised his own questions about soybean oil refining process.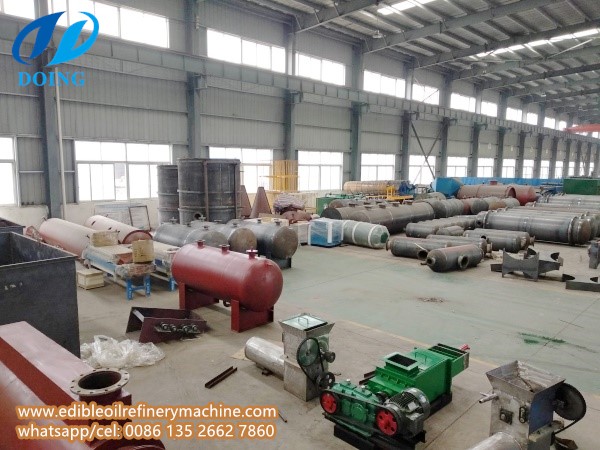 Henan Doing Factory part view
He looked at the small edible oil refining model machine, and also looked at Doing Company's palm oil processing line, including palm oil expeller machine, palm kernel oil expeller machine, palm nuts crucking and seperating machine, etc. And he expressed interest in the small scale palm oil processing line.

Henan Doing Company is a professional maufacturer of edible oil refinery machine. If you need, Doing Company welcome you to visit our factory in Zhengzhou, China.
Leave a message about Zambian customer came to visit Doing Factory for soybean oil refining machine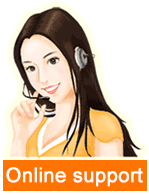 Leave a message

Tel/Whatsapp:0086 135 2662 7860