Welcome visit us in 2017 Nigeria Palm Oil Technology Expo and Conference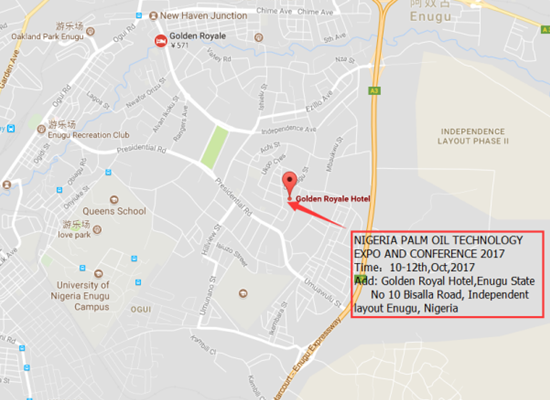 Palm Oil Technology Expo and Conference
All doors of business in the industry need to be opened more to attracting the much-needed investments and expertise from the private and public sectors in Nigeria and overseas. To enhance this, the Palm Oil Produce and Technology Expo and Conference [PALMTECH] which is an annual gathering and market place for local and international manufacturers & suppliers to showcase palm oil produce, technologies and machinery to targets provides a unique forum for stakeholders in the industry to interact.
As well as to constantly sensitize the government on the need to create enabling environments for the development of the sector; amongst other core objectives.
We will attend 2017 Nigeria Palm oil Technology Expo and Conference, and It would be a great pleasure to meet you at the exhibitions so that we can have a detail discuss on your project face to face.
Henan Doing Mechanical Equipment Co., Ltd. We are a professional manufacturer of palm oil processing plant, edible oil processing plant, pyrolysis plant, and cassava starch processing plant.
The way to our booth: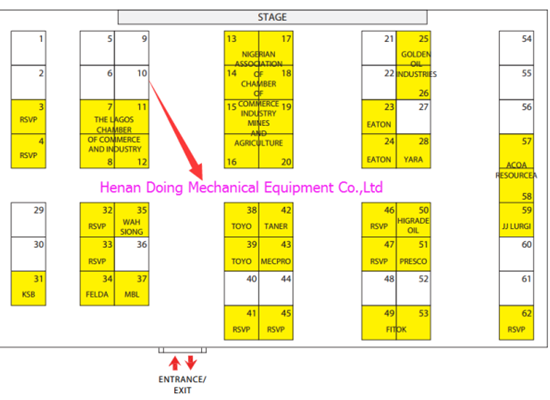 Palm Oil Technology Expo and Conference
Our company service includes technology design, installation and debugging, technical training, turnkey project.
2017 Nigeria Palm Oil Technology Expo and Conference
Time:10-12th, Oct ,2017
Add: Golden Royal Hotel, Enugu State, Nigeria
Booth: 10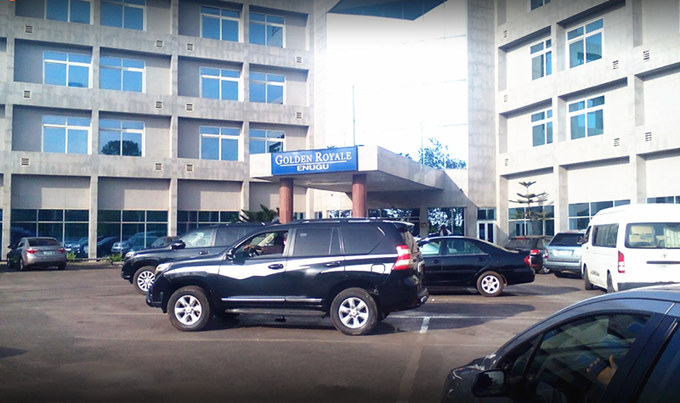 The site will host Palm Oil Technology Expo and Conference
Leave a message about Welcome visit us in 2017 Nigeria Palm Oil Technology Expo and Conference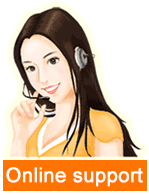 Leave a message

Tel/Whatsapp:0086 135 2662 7860