Solvent extraction plant manufacturer
In solvent extraction plant, mechanical method is followed that comprises of high temperature, high pressure and high moisture. This helps in color fixation, oxidation and hydrolysis. There are some seeds like rice bran and soya that cannot be handled by the expellers.

Continuous solvent extraction plant is capable of handling all materials. It does not cause any kind of change of in the property of oil; instead, it recovers it with all the similar properties present in the raw material. We have solvent extraction plant in the capacity ranging from 50 TPD to 2000 TPD.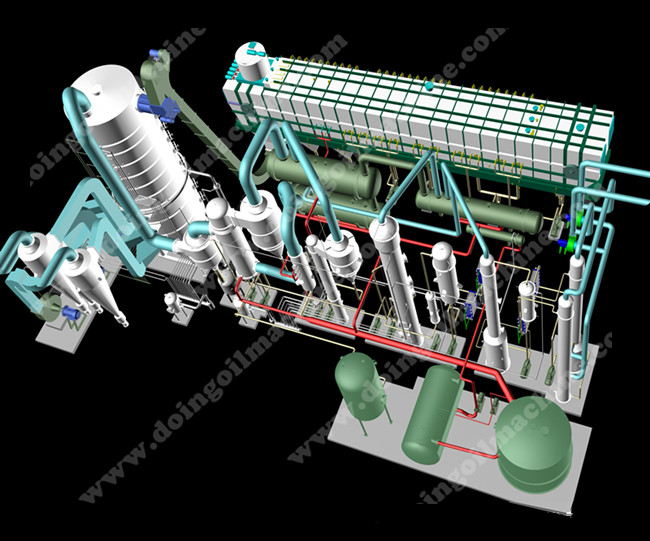 Cooking oil solvent extraction workshop
Our continuous solvent extraction plant consists of:
Seed preparatory section
Solvent extraction section
Distillation section
Meal de-solventising section
Recuperation section
Meal conditioning section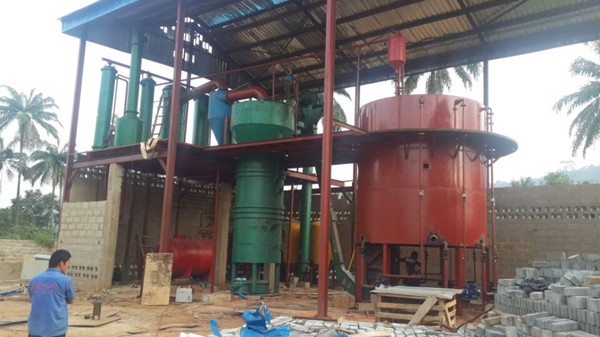 The solvent extraction plant installation site

Special features of solvent extraction plant:

Reduces the steam consumption.
Increases the capacity of distillation
Section increases the capacity of condensing section.

The miscella is pumped from the tank through the vapor economizer, to the first evaporator. The construction of the economizer unit well designed for effective utilization of heat of vapors emerging from the desolventizer toaster.

The miscella obtained from the economizer is concentrated and in the first evaporator, it is rapidly by means of low pressure steam. It then enters into the flasher, where solvent vapors are flashed off. The oil rich miscella thus obtained is charged into the second evaporator & stripper. Liquid solvent is re-circulated back to the process through solvent water separator along with condensation of flashed off solvent vapors into the condensers.

The factors responsible for good quality of oil are distillation system operating under high vacuum and lower temperatures and along with it short distillation period. Also, in addition to distillation system, final drying of oil in final oil heater is also done for production of oil with exceptionally low volatiles in it.

Leave a message
If you wanna to get more details about Solvent extraction plant manufacturer, you can send E-mail to market@doingoilmachine.com . Or you can consult our professional engineers and specialized sales team by leaving a message in below form. We will contact you ASAP. You also can visit our factory in Henan, China.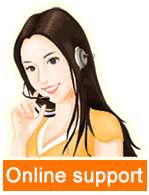 Leave a message

Tel/Whatsapp:008613526627860