The present situation of the biodiesel in China
Vans carrying waste cooking oil keep arriving at this factory in suburban Fengxian District. They bring in around 70 tons of waste oil each day. And most of it is processed into bio-diesel. A company manager says it imported a bio-diesel production line from Japan eight years ago, but the equipment is still running well under capacity.
"We have a capacity to deal with 120 tons of waste cooking oil every day. So the current volume is far below that. On the other hand, we spend between 4,100 and 4,300 yuan to buy one ton of waste cooking oil, and another 2,000 yuan to deal with it, including buying accessories, catalysts and paying electricity fees. But we sell the bio-diesel nearly the same as the cost," said Li Jian of Shanghai Zhongqi Environment Tech. Inc.
Doing group is working to provide a turnkey biodiesel project, the biodiesel production is suitable for the market and various engines.
But Li says they sell the bio-diesel for little more than the cost of producing it. One problem is that the market for the fuel is still too small. Only 10 buses use the bio-diesel in Shanghai, and they consume less than one ton a day. That's because their fuel is a mixture of one part bio-diesel and nine parts regular fuel. That mixture allows the fuel to work in normal engines.
"We have set up a research center to study the process of making aircraft bio-fuel."
"The chemical products based on bio-diesel have much higher biodegradability than the products based on oil. It can be used in many other fields such as the fine chemical industry such as making industrial blend oil, washing products, soaps, nylon and plastic products. Above all, bio-diesel releases 10 percent less green house gas than the same volume of normal diesel. It's a big potential market," said Yang Jianbin.
The market will grow next year when 1,000 buses in the city will use the new fuel. China Eastern Airlines also conducted a 30-minute trial flight using bio-diesel in April. Some gas stations in the city told ICS that they will use bio-diesel if the city's economic planner says it's legal. And some bus drivers say they are willing to try.
"I will use something new and environmentally friendly. If the price is almost the same as normal diesel," said Han Guangchun.
But one industry expert says the market is not ready. He says a balance has not been reached under the current bio-diesel production chain. The current practice is restaurants usually give waste oil to authorized collection companies for FREE. Then the collection companies sell it to companies that make bio-diesel.
"The problem is the collection companies in the middle have taken up most of the profits in the production chain. The restaurants get nothing," said Jin Yusheng.
Leave a message
If you wanna to get more details about The present situation of the biodiesel in China, you can send E-mail to market@doingoilmachine.com . Or you can consult our professional engineers and specialized sales team by leaving a message in below form. We will contact you ASAP. You also can visit our factory in Henan, China.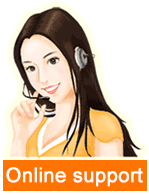 Leave a message

Tel/Whatsapp:008613526627860