Brazil are seeking Chinese help building oil refineries
BRASILIA, Feb 28 (Reuters)
Brazil's government said Thursday it is seeking Chinese help to finish work on two oil refineries, a sign of strengthening ties between the emerging powers as well as financial troubles at state-run oil giant.
Doing group is speicaled in manufacturing cooking oil machinery, biodiesel production machine, waster tire recycling machine.
Petrobras' CEO Maria das Gracas Foster was in China negotiating a partnership with China Petroleum & Chemical Corp (Sinopec) that would allow the company to finish diesel refineries in two northeastern states by 2018.
Petrobras is under pressure to build refineries and boost its fuel output as Brazil's economy has boomed over the past decade. But the company's cash flow is also under strain as the government has forced it to sell gasoline at a loss in recent years. "Petrobras is facing a certain financial difficulty," Energy Minister Edison Lobão told reporters in Brasilia. "I recommended that its president go to China to negotiate with a large state-run Chinese firm."
He did not specify what shape the partnership might take, what the financial details would be, or what Sinopec would gain. A Petrobras spokeswoman declined to provide further information. China has recently agreed to invest in other oil producing countries in exchange for guaranteed oil supplies. Industry sources this month said Russia's state-owned Rosneft seeks to borrow up to $30 billion from China in exchange for possibly doubling oil supplies.
This would not be Petrobras' first deal with China, which recently became Brazil's largest trading partner. In 2009, China Development Bank signed a $10 billion, 10-year loan deal with Petrobras, under which the state-run oil company would supply
Sinopec with 200,000 barrels a day through 2019.
Petrobras will also rely on China to build parts of four platforms that will be placed in the off-shore Santos Basin, the company said in a statement Monday.
Though only 3 percent of the floating production, storage and offloading (FPSO) vessels that will connect to the platforms are being built in China, it was a rare sign of Brazil outsourcing such work to the Asian giant to improve efficiency.
Lobão said Foster would seek additional international partnerships on other petroleum projects, including production and exploration, in other countries.
The company, which produces some 90 percent of Brazil's oil, faces rising debt under the weight of a five-year, $237 billion corporate investment plan, the world's largest. Searching for cash, the firm is trying to sell some of its assets, including most refineries located outside of Brazil.
Soaring costs and stagnant production led Petrobras to seek a partnership with Venezuela's PDVSA to help build another refinery in Pernambuco state seven years ago, but PDVSA has not yet paid for its 40 percent stake in the Abreu e Lima refinery that is supposed to begin operations this year.
In September, Petrobras said it would seek help from South Korean-American refiner GS Caltex to build Premium II, which will likely cost $11 billion according to a report from the Ceara state government's development agency.
Petrobras is trying to reduce its dependence on imported fuels by building more domestic refineries. Premium II was initially planned to transform Brazil's growing oil output into "clean" diesel for export, but may be needed to meet surging demand for vehicle fuels in Brazil.
Jin says in order to fix the imbalance, Shanghai's government is planning to pay restaurants 1.4 yuan per kilogram for their waste cooking oil. But the city hasn't said when those payments will begin.
News from ICS(International Channel Shanghai)
Leave a message
If you wanna to get more details about Brazil are seeking Chinese help building oil refineries, you can send E-mail to market@doingoilmachine.com . Or you can consult our professional engineers and specialized sales team by leaving a message in below form. We will contact you ASAP. You also can visit our factory in Henan, China.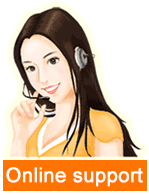 Leave a message

Tel/Whatsapp:008613526627860