Oil Palm with its Environment
The development of oil palm in Malaysia has been remarkable. Starting off as ornamental, the crop has developed into a multibillion ringgit industry. In Africa, the crop originally existed wild in the groves and various constraints were faced in the efforts towards domestication. It is in Malaysia that much of the crop's full potential has been exploited. This transformation from the wild to being domesticated, where it is grown in neat rows in well-managed plantations, has not been without cost. A lot effort has gone into understanding this 'new' crop, and the means of fitting it to its new home.

It has been during the development of this crop that more has been learnt about its interaction with the environment. Success in developing the crop in plantations has led to a new challenge i.e. in the processing technology. Again, being the pioneer, Malaysia has had to take the lead in this new endeavour. Technologies both upstream and downstream, including those related to the environment were developed and were continually improved.
Leave a message
If you wanna to get more details about Oil Palm with its Environment , you can send E-mail to market@doingoilmachine.com . Or you can consult our professional engineers and specialized sales team by leaving a message in below form. We will contact you ASAP. You also can visit our factory in Henan, China.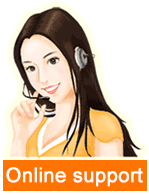 Leave a message

Tel/Whatsapp:008613526627860