Mini edible oil refinery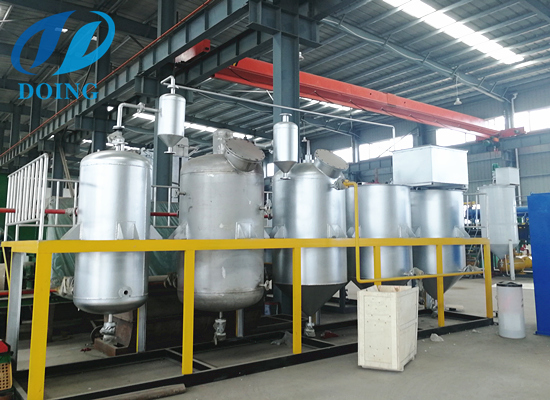 Factory direct sale contact number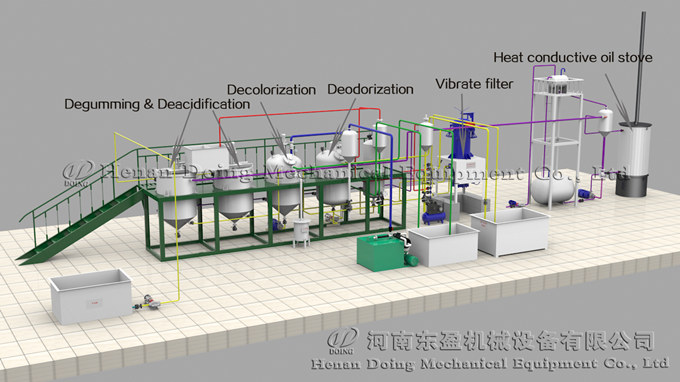 Mini edible oil refinery machine 3D picture
Mini edible oil refinery have been the excellence productions of Doing Company. Doing Company is designer, manufacturer and exporter of complete mini edible oil refinery line to refine the crude oil to get pure edible oil.

Our mini edible oil refinery plant are specifically designed to use the minimum operation costs and maximum output results. We can design the special edible oil refinery machine for each customers according to your raw materials. So far, our mini edible oil refinery machines have been exported to many countries around the world, such as Canada, Chile, Argentina, Ethiopia, Zambia, Nigeria, Russia, Turkey, Cango and so on.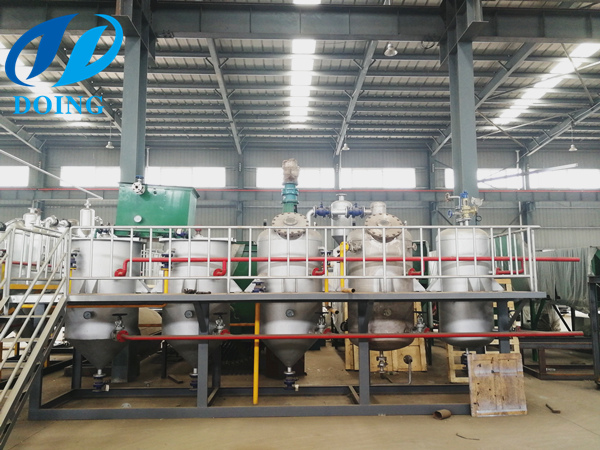 2tph edibel oil refinery machine in factory

Main parts of mini edible oil refinery plant:
1.Neturalizer
2.Bleacher/ Decolorization
3.Deodourizer
4.Cooler
5.Filter
6.Raw Oil Tank
7.Bleach Oil Tank
8.Nigre pot

The technology of mini edible oil refinery plant is also different for each part. The technology is usually decided by the capacity. Usually we use batch type for 1-20 tons mini edible oil refinery. The semi-continuous is used for 20-50 tons edible oil refinery line. The full-continuous way is used for the capacity that is more than 50 tons. If you want to know more, you can click other products to read more. And here is a video about 1-10tpd edible oil refinery line process, welcom to watch it.

Leave a message about Mini edible oil refinery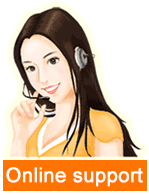 Leave a message

Tel/Whatsapp:0086 135 2662 7860