Soybean oil press machine(solvent extraction)
Soybean oil is a vegetable oil that is extracted from the soybean seeds. Soybean oil is one of the most widely consumed cooking oils across the world.Soybean oil press machine is used to derive oil from soybeans.Soybean oil pretreatment process machine including cleaning machine,crushing machine,softenining machine,flaking machine and solvent extraction.Here we will introduce the mian parts of the soybean oil press machine(solvent extraction).



Pretreatment part of the soybean oil press machine:


Soybean → Cleaning → Crushing → Softening → Flaking → Solvent extraction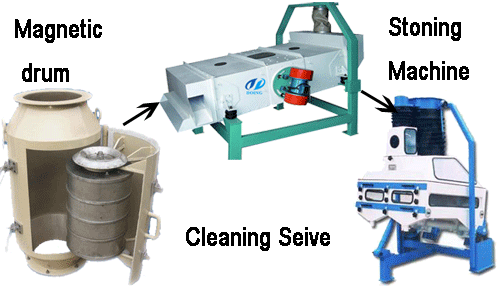 a. Cleaning :
Cleaning section removes impurities in soybeans through magnetic drum, cleaning seive, stoning machine, etc. Soybeans from different regions need different cleaning machines to remove impurities. And our engineer can help you choose most suitable sets of cleaning machines according to your material.
b. Crusher:
It is used for crushing soybean into small

pieces, wh

ich can help to extract more oil from the seeds.






c. Softening Machine/pot:
This is a special step for soybean oil making. This step improves the ductility of soybean. Then the flakes will be thin and not fragmentary. It can reduce the fines content effectively.
d.Flaking Machine/Flake roll:
This machine can be made the soybean to 3mm-5mm flakes , it will destroy the soybean oil cell which is easy extraction oil out.
After flaking ,the soybean cake will be send to the solvent extraction workshop for further processing.

As manufacturer of soybean oil press machine, we can offer whole line or part of soybean oil making machine with general capcity from 10TPD to 2000TPD. For special capacity, our engineer can also help design and install workshop according to your capacity and requirements. And our professional engineer can help you design most suitable soybean oil press machine according to your requirements and conditions. If you are interested in soybean oil press machine, please feel free to contact us.

Leave a message
If you wanna to get more details about Soybean oil press machine(solvent extraction), you can send E-mail to market@doingoilmachine.com . Or you can consult our professional engineers and specialized sales team by leaving a message in below form. We will contact you ASAP. You also can visit our factory in Henan, China.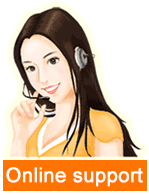 Leave a message

Tel/Whatsapp:008613526627860