Small scale edible oil refinery plant
Small scale edible oil refinery plant refers to 1-20 tpd edible oil refinery plant, which is suitble for refining almost all kind of crude vegetable oil, such as
soybean oil, mustard oil, rapeseed oil, cottonseed oil, palm oil, palm kernel oil, sunflower oil, etc.

Compleate edible oil processing machine
After pressing or extraction, all kinds of crude vegetable oil will be delivered to edible oil refinery plant. In this section, the harmful impurities in crude vegetable oil will be removed, incuding suspended particulate impurities, other mechanical impurities, phospholipids, sugar, protein trace metals and so on.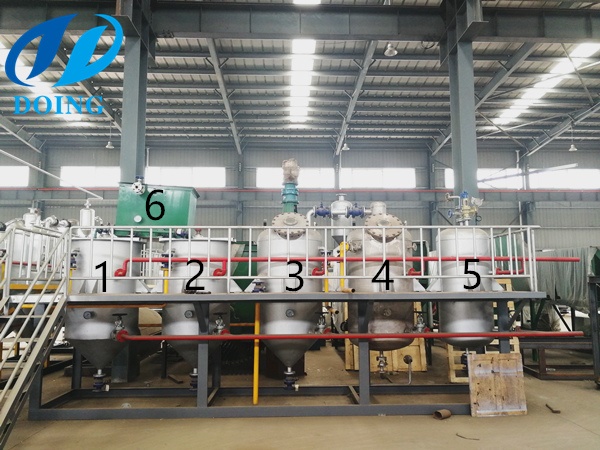 Small scale edible oil refinery plant in Doing's factory
Note: 1 & 2. Refining pot; 3. Decolorizing pot; 4. Deodorizing pot; 5. Steam generator; 6. Hot water tank.
Benefits of
Small scale edible oil refinery plant:



1) Small capacity for the oil refining
2) Lower initial investment
3)

Less space and manpower needed


4) Can be installed anywhere inside the building
5)
Easy refining and storing of oils


6)
Very less maintenance


7)
Long lasting and efficient


8)

Gives direct competition to big refinery plants



For different capacity by different way of deacidifcation, edible oil refining process can be divided into chemical oil refining and physical oil refining. Normally small scale edible oil refinery plant with capacity less than 20 tons per day adopts chemical refining, thinking about cost performance. And cooking oil refining equipment is normally with low automation (called batch oil refining).

Main equipment of large scale edible oil refining plant
Note: Read the detailed introduction about small scale edible oil refinery plant.

Doing Company is a professional edible oil refinery plant manufacturer and supplier. If you have interest in edible oil refinery machine, please don't hesitate to contact us. Just telling us what type of oil and capacity, we will quote you best price with advanced oil refining technology and high quality equipment.
Leave a message about Small scale edible oil refinery plant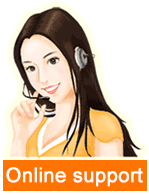 Leave a message

Tel/Whatsapp:0086 135 2662 7860