Sesame oil manufacturing process machinery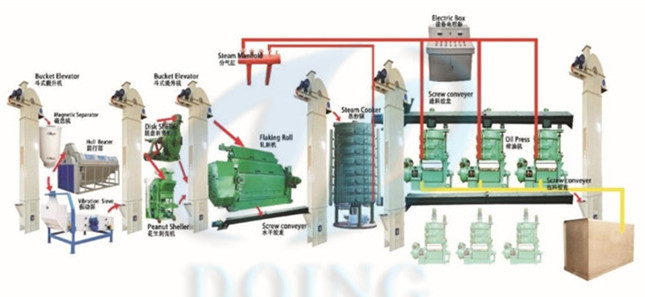 Sesame oil manufacturing process
Sesame oil is an edible vegetable oil derived from sesame seeds. Besides being used as a cooking oil in South India, sesame oil is often used as a flavor enhancer in Chinese, Japanese, Korean, and to a lesser extent Southeast Asian cuisine. The oil is popular in Asia and is also one of the earliest known crop-based oil, but world-wide mass modern production continues to be limited even today due to the inefficient manual harvesting process required to extract the oil.

Sesame Oil Manufacturing Process:
Sesame oil manufacturing is not a simple process, the following are the main processes of sesame oil manufacturing ,which include sesame seed cleaning machine,sesame seed roasting machine,sesame seed pressing machine,crude sesame oil filtraction machine ,sesame oil refining machine and sesame oil packing machine.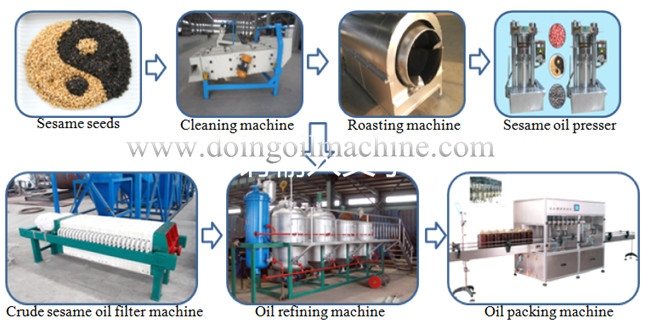 Sesame oil manufacturing process machinery
1. Sesame Seed Cleaning:
Once the sesame seeds have been received in the factory, they are washed using the seed cleaning equipment to remove the unwanted products. Cleaning the seeds will help out in sorting out the good seeds and cleaning them to remove dust, foreign matter, and stones.

2. Sesame Seed Dry Roasting:
The Sesame seeds are the dried by being roasted. Afterwards, they are cooked ready for crushing. Heating is done to remove excess water from the seeds after the cleaning process.

3. Sesame Seed Pressing Process:
Once the seeds have been dried completely, they are ready for crushing or pressing by sesame oil expeller press. After the oil has been pressed from the seeds, the oil is then given some time to settle.

4. Crude Sesame Oil Filtration:
Once the oil has settled after pressing, there is the presence of some oil cakes that are mixed up with the oil. Filtration is done to separate the seeds from the oil. This will make the refining level easier to extract the final oil.

5. Sesame Oil Refining:
After filtration, it doesn't mean that the oil is ready for packing. There is the last and final filtration before the oil is packed. The filtration ensures that the oil is fully pure and that it does not have any oil cakes in it. Once the oil has settled and filtered, it is now ready for packing.

6. Sesame Oil Packing:
Once the oil has passed through all these processes, they are packed into either drums or cantor bottle by professional oil filling line and ready to take it to the market for sale. They are also transported to other companies that use the oil to manufacture other products.


Leave a message
If you wanna to get more details about Sesame oil manufacturing process machinery, you can send E-mail to market@doingoilmachine.com . Or you can consult our professional engineers and specialized sales team by leaving a message in below form. We will contact you ASAP. You also can visit our factory in Henan, China.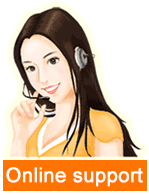 Leave a message

Tel/Whatsapp:008613526627860