Sesame seed oil benefits the skin and health
Sesame seed oil benefits the skin


Sesame seed oil also called the queen of edible oils, sesame seed oil has a long cooking histroy and is full of diverse nutrients such as vitamin E, which is a natural anti-oxidant and helps slow skin and body ageing process; vitamin K, magnesium, calcium, iron, zinc,vitamin B6 and fatty acids which contains linoleic, palmitic, oleic and stearic acids, Sesame seed oil act as emollients- to help moisturize the skin to keep it smooth and soft. But bear in mind that sesame seed oil used for health should always be unrefined and organic.
Sesame seed oil benefits health
Sesame seed oil is widely used in Asian families for cooking as it has a unique aromas and flavor that enhance good tastes of food. Either used for relishing cooked food
or worked as seasoning ingredients for wonton, dumplings, noodles, Sesame seed oil pervades almost all chinese food and recipes for the pleasant taste. Sesame seed oil helps to improve poor digestive power and works as a gentle natural laxative to relieve constipation.

Leave a message
If you wanna to get more details about Sesame seed oil benefits the skin and health, you can send E-mail to market@doingoilmachine.com . Or you can consult our professional engineers and specialized sales team by leaving a message in below form. We will contact you ASAP. You also can visit our factory in Henan, China.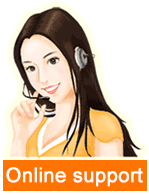 Leave a message

Tel/Whatsapp:008613526627860