Why rice bran oil could as cooking oil?
Aside from offering numerous health benefits, Rice Bran Oil is excellent for salad dressing, sautéing, stir-frying, deep-frying, and baking due to its three distinctive properties:


1. High smoke point of 245-257 degrees Celsius or 473-495 degrees Fahrenheit Rice Bran Oil is, therefore, suitable for high temperature cooking.


Comparative Table of Smoke Points of Edible Oils
Cooking Oil

Smoke Point
degrees Celsius
Smoke Point
degrees Fahrenheit

Rice Bran Oil

251

484

Olive Oil

234

453

Canola Oil

204

399

Sunflower Oil

227

441

Soybean Oil

230

446

Palm Oil

216

421
2. High Antioxidation. Containing Vitamin E as well as Oryzanol, Rice Bran Oil can retain long-term oxidative stability at both high and low temperatures making food cooked with King Rice Bran Oil has long shelf life.
3. Non-synthetic Antioxidant. Since Rice Bran Oil is high in natural antioxidants, There is no need for synthetic antioxidants. It is found in Thai Edible Oil laboratory that Rice Bran Oil's shelf life is more than 24 months.
Leave a message
If you wanna to get more details about Why rice bran oil could as cooking oil?, you can send E-mail to market@doingoilmachine.com . Or you can consult our professional engineers and specialized sales team by leaving a message in below form. We will contact you ASAP. You also can visit our factory in Henan, China.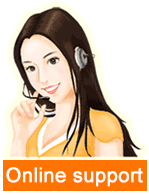 Leave a message

Tel/Whatsapp:008613526627860