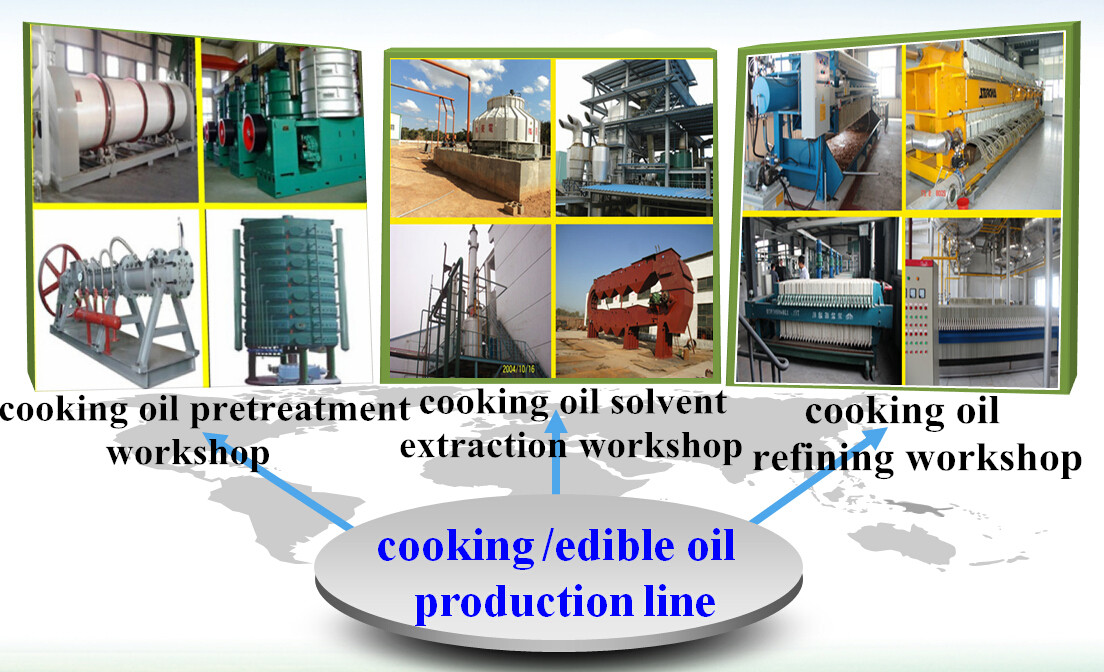 Cooking edible oil making machine

Vegetable oil(Cooking oil) is necessary for our life, whether you are cooking or cold vegetable dish, the cooking/salad oil is indispensable.
The common cooking oil seeds include peanut seeds, soybean, rice bran, walnut, olive, corn germ, cotton seeds, sunflower seeds, palm fruit, coconut and so on.
You can get peanut oil, soybean oil, rice bran oil, walnut oil, olive oil, corn germ oil, cotton seeds oil, sunflower cooking oil, palm oil, coconut oil by our cooking oil production machinery, it includes seeds oil pretreatment line, seeds oil prepress line, oil cake solvent extraction machinery, crude oil refining machinery and crude oil dewaxing/fractionation machinery.
According to different raw material, different tech will be applied for the vegetable oil line, for more info you can contact with Henan Doing Mechanical Equipment Co., Ltd. We can provide turnkey project and one year guarantee to make sure your profit.